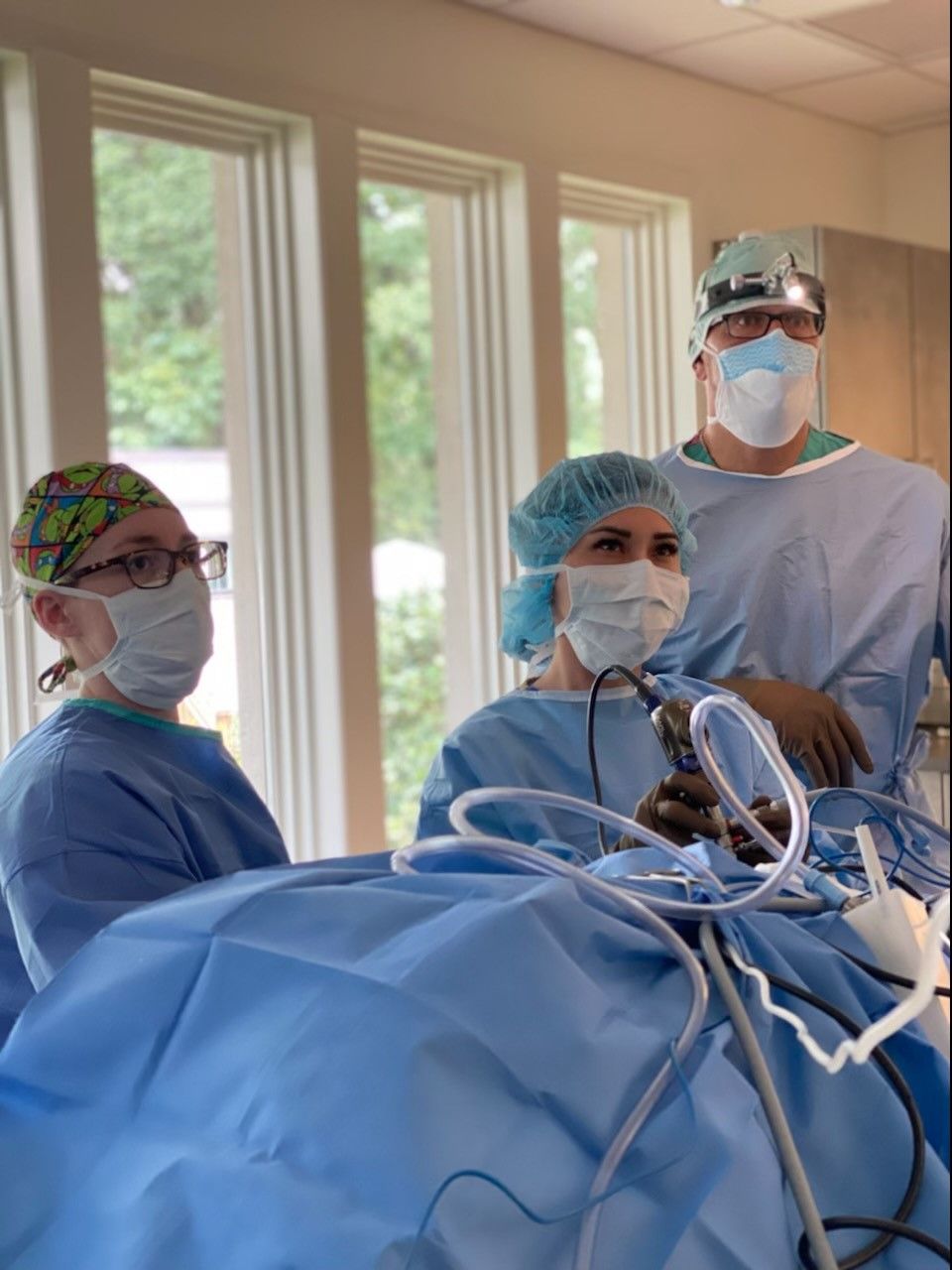 Capital Veterinary Specialists Internship Program is structured for veterinary students wishing to go into private practice or move on to a residency or specialty internship. We provide a balanced, well supervised, supportive internship experience in a friendly, cooperative environment. The program is structured to be well rounded, challenging, flexible to your areas of interest, and professional. Please feel free to contact our current or previous interns for more information. Their contact information can be provided upon request.

Capital Veterinary Specialists – Tallahassee (http://www.capvetspecialists.com/) is located in Northwest Florida and serves a midway point between Gainesville, Jacksonville, and Panama City. In the summer of 2017, we relocated to a new, state of the art 11,000 square foot facility with a 2-acre campus. Our interns rotate through the specialty services with one-on-one attention from board-certified specialists. Interns also get experience working urgent care in the evenings and weekends with support from the staff and specialty doctors. Daily Cage Rounds are held at 8:00 AM - 8:30 AM and Teaching Rounds (M&M, Radiology, Clinician Lectures, Intern Lectures, Journal Club, etc.) are held weekly on Wednesday mornings from 7:30 to 8 AM.

Our specialists regularly provide lectures to the interns regarding clinical subjects of interest and provide direct supervision of all intern cases. Specialty cases are provided in Surgery, Medicine, Neurology, Oncology, Cardiology, Emergency and Critical Care, Radiology, Dermatology, and Ophthalmology. Elective outside rotations are available. Specialized equipment and capabilities include ultrasound, endoscopy, bronchoscopy, rhinoscopy, echocardiography, electrocardiography, fully equipped in-house lab, in-house CT, off-site MRI, fluoroscopy, arthroscopy, and laparoscopy. More information on the internship is available for download: ROTATING SMALL ANIMAL INTERN - VIRMP Program Details 2017-2018 2019-2020.

We also offer externship rotations for those that are interested. Our externship is designed to encourage the development of problem-solving and clinical skills and help them to learn to assess patients as well as improve their ability to make sound clinical judgments.
​​​​​​​
Please contact Dr. Carl Jehn at ctjehn@gmail.com with any questions regarding our internship or externship program.